Avoid Excessive Rental Car Fees for Holiday Travel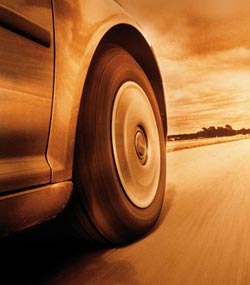 Planning on traveling for the holiday season but still looking to save a few pennies wherever possible? If you re renting a car, you d be surprised at how many hidden fees you may be hit with. Here are some tips on reducing your car rental bill down to the bare minimum.
Skip the airport. Take mass transit or a taxi and pick the car up at a downtown location. You ll avoid the airport concession tax, and you ll spend a little less time maneuvering in unfamiliar local traffic.
The two-rental solution
Airport concession fees/surcharges are added on for each day you rent the car. Let s say you need to pick up the car at the airport. That doesn t mean you have to be on that contract the entire time you re renting. Reserve a car for pickup at the airport and plan for a dropoff the next day downtown. Then start a new rental at the downtown location. You ll pay airport surcharges for only one day, and pay lower fees for the rest of the rental. The longer your trip, the more you save.
Half-day rentals, where available
This is not very widespread yet, but Hertz and others are rolling out half-day car rentals in some European locations.
Pre-pay
If you use an online travel service like Orbitz, you can shop rates and prepay for the entire car rental time. Pre-paying a car rental online is much like buying an airline ticket from a consolidator. You give up on flexibility (and take on more onerous change fee policies) in return for a discount.
Make sure the right return time is on your ticket so you don t pay for an extra day.
Make sure the rental agent updates your pickup time if you arrive after your scheduled pick up time (i.e. scheduled to pick up at 2pm and you don t arrive until 3pm). If you arrive early, the computers will likely set your pickup time to the actual time you pickup the car, but if you arrive late it s up to you and/or the agent to update your pickup time.
Internationally, rent online through local branches.
This can be cheaper than using US major car rental companies websites even for the same company. For instance, in Portugal www.budgetportugal.com tends to be much cheaper than budget.com.
Warehouse discounts for underage renters
If you re under the age of 25, you typically pay a surcharge of $25/day. To avoid this, get an Executive membership at Costco. The cost is $100 but you get the membership right away and it s worth it. The executive Costco membership waives the 21-24 underage driver fee (check with Costco to see which rental agencies honor this perk).
Know the up-sell speech
Finally, over at the Consumerist, they got their hands on Enterprise Rent-a-Car s script which their associates use to try to convince you to buy their loss/collision coverage. Read it and ignore the temptation to spend your money unnecessarily.
Source: upgradetravelbetter.com

Want to rent a car in Singapore?
MSN/Email: marcus.lim(at)msn(dot)com

See more here: Car Rental